Most of you would be planning a trip to Goa, now that new year is right around the corner. However, spending a day in Goa during December being stony broke is possible. How ? Well, so let us get along this enthralling decipherable. Here's the ultimate tried and tested guide to having a good time in Goa without burning a hole in your pocket, or having to sell your mother's wedding jewellery. Read on, and make merry!
1.) Advance bookings
Last minute bookings during peak seasons can cost a fortune. As the peak season gets closer day by day the prices shoot up wildly.(i.e. Dec-Feb) Most hotels quote higher prices and availability of rooms might be less, also assurance cannot be given for the same.
 At such times, it is best to look for sites that partner with festivals hosted in that region for packages so as not to compromise on the stay because you also want to have a good time while you're out there. Muzenly will help you take off the extra load that you do not wish to carry. You can find people looking to share their accommodation right here.
2.) Kill the 'Hunger strike'
Let's get a break from expensive shacks and restaurants and try the local food. Plenty of good restaurants are right opposite the beaches. Should not cost more than 300₹ per meal. Booze is as cheap as it gets. Being it in the month of December ,the christmas month, try out the Goan delicacies. Whether you are into sea food or pastries or just food , Goa has it. No other place can offer you!
3.) A trip at Candolim
. North Goa being very touristy and alive ,one can probably socialize and make new friends. Bars, pubs and restaurants will be full of people showing off their fabulous personality . Make friends, meet interesting people ,don't back off but do whatever fits with your personality. Other beaches to hang out are Calangute which is called the 'Queen of beaches' located 15 km from Panaji . Hotels and guesthouses stretch from Calangute to Baga . Relaxing at Baga beach is also a very good option. You can also take long walks by the beach with your better half.
4.) Let's do the scooty way
The moment you check-in to your hotel, dump your bag and go out looking for a Scooty .(Honda Activa, Kinetic, etc.) This will be the cheapest alternative at your disposal. You can rent them for ₹300/day with a little bargaining. They consume less fuel than a geared motorcycle. The parking for scooter is a lot more time saving and very easy than 4 wheelers.
5.) Hitting the right spree
Instead of hopping into clubs, keeping your eyes and ears open might lead you to some poster stuck on trees or at bus stands. There are phenomenal and unthinkable number of hidden parties that happen on weekends in Goa. They are generally less noisy and crowded, and you won't get molested by a bouncer while entering. Also, most of these parties have no cover charges at all, so party your ass off without worrying about the cost!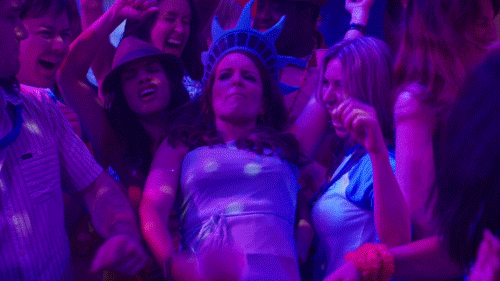 6.) Bonding with the mutes
By mutes i clearly do not  mean a human who cannot hear and speak but our lovely animal friends who cannot understand our language . Elephant splash rides are not to be missed during December. You probably didn't know but Goa has way too many sanctuaries and national parks to explore. Bondla Wildlife sanctuary, Mhadei Wildlife sanctuary are a few of them. Heading to south Goa the famous Galgibaga beach which is known as the 'turtle nesting beach' of Goa. Go Dolphin spotting .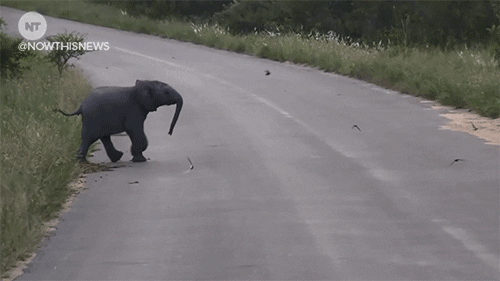 7.) Just cannot miss this
If you are not a shopaholic person, this place is just for you. This market at Arpora – 'Ingo's Saturday night market' is a fun night out because of the street DJs, fire-eaters, jugglers and lots more to keep you entertained.
8.) Not following the barter system
Shopping at Anjuna flee market , an on-the-beach paradise for all the shopaholics ,can definitely take your wallet for a spin.Don't buy delicate souvenirs that are likely to get damaged on the way back home. Goa is a great destination for shopping and splurging money, be wise and shop only if you need to. Don't succumb to peer pressure of spending even if your friends do. Bargain ! I'm sure there's no elaboration needed there.
9.) Buy your own cheap alcohol
Don't we rush to Goa because we get cheap booze here?. Yet we order booze from shacks and hotels, who duly charge more than what they'd have paid for at home. Avoid this trap , the day you arrive in Goa, buy your own booze. You won't believe the amount of money you could save with this simple trick. Carry your booze around, and sip on it every time you feel the need.
#BONUS TIP-Try out some local Goan brands. There is one called Cabo, a rip-off of Malibu, that costs about 400 bucks a bottle. Another called Voodoo, a drink with 98% similarity to Bailleys Irish Cream.
10.) Being historical
Just the beaches? Man that sounds a bit boring. Well, feeling the pinch , we can always try taking a look at a flashback of Goa which is also very interesting you have churches, museums, wildlife sanctuaries, forts, etc. Discover the Goan heritage from the Indo-Portuguese times . Are we lacking of some photos in our DSLR ? Then capturing these interesting places would be a hell lot of fun . St. Xavier's Church, the Archaeological Museum of old Goa and the Naval Aviation Museum are just a few of them.