So there's a new music fest. around the corner and you're not so sure you'd enjoy it as much.. Well in such a situation the only question that matters, really is whether or not the festival music is your kind or not. Once that answer is arrived upon, nothing else matters.
You've thought long and hard, and your answer is "Yes" but you still have apprehensions about going Han Solo, well, don't worry. If anything, these 5 reasons will help you know for sure why going for the festival might just be the best thing you'll do for yourself.
#1. An entire day (and sometimes days) of your favorite music, non stop. As if that wasn't enough, you'll see enough and more to recolor your instagram profile, because who doesn't love a #festivalfeed.
#2. A whole lot of other people who have one thing, one very powerful thing, in common with you – your taste in music.
#3. The friendships and experience is something you'll always look back upon fondly.
#4. You'll be able to sing along, dance along, basically just lose yourself to the music, without having anyone to judge you.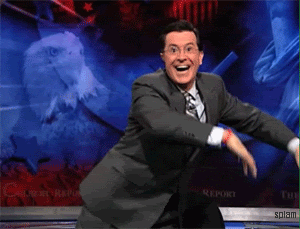 #5. Worst case scenario
– one of your favorite artists, or bands decides to end their musical career, and the fest you thought you'd give a miss, was the last one they'd ever be a part of. Think about how horrible you'd feel then.
For your sake, we wish you never have to experience #5. Music festivals in a way bring you closer to who you are, reinforce life in all its grandiose ways, and definitely must be experienced at least once in a lifetime. So go on, get packing, get booking, get ready to get groovy!