The Coachella fest is just a month away, and the excitement levels are increasing leaps and bounds. You are pretty sure what you want to do, but unsure of what is best left back!
To make the trip more of a memory than a disaster we list 10 gospel truths you need to follow to the Coachella fest:
1. Plan!
Every thing in life needs a plan, and Coachella is no exception! Plan everything well in advance to keep last moment unfortunates at bay. Work out a rough plan on what you are gonna do in COACHELLA, what you want, what you expect, and everything else. There are overlaps in the fest, so have a fair idea of the events.
2. Be patient:
Navigating your way amongst fellow goers is no easy task. More so, people with disgusting odors and horrible manners are bound to meet you. The hustle and bustle of fests is normal and you have to adjust- no other option. Try being jolly-good and friendly with others- You're for partying, not for brawls!
3. Be food conscious: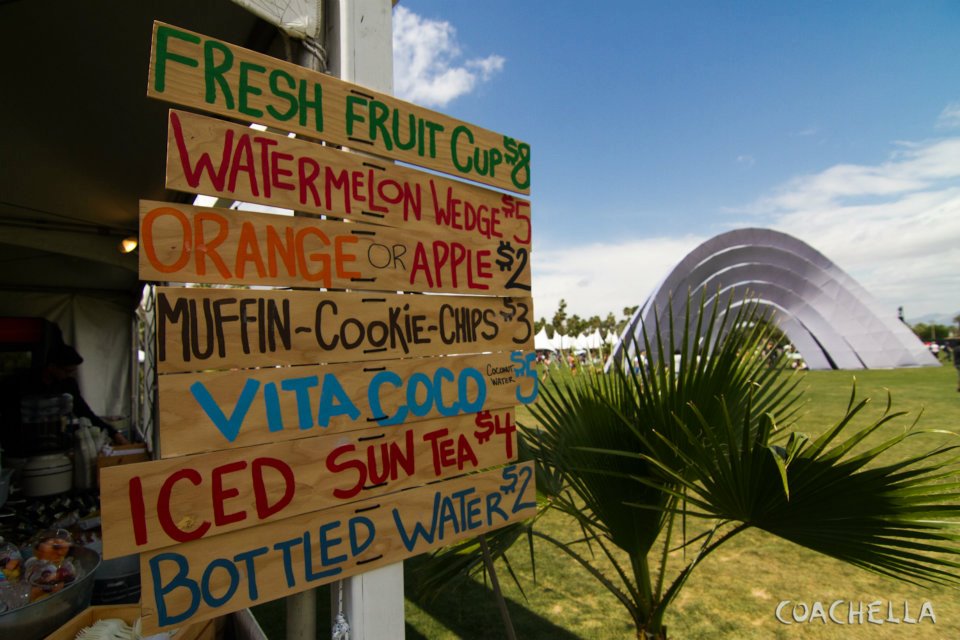 This couldnt be more emphasized! There is absolutely no need to starve the heck outta yourself. You arent on a protest, so make it a point to refill your tank time- to time. But that doesnt mean overloading yourself! All in all, remember to eat less but healthy. Dry foods, fruits and ample hydration will keep you going. Just the power you need to party!
4. Smarty pants and smarter tops.
Exactly, be smart and chic in what you wear. Don't wear heavy, heat-inviting clothes. Rather, wear short  but comfortable clothes. Plus, for God's sake leave the high heels for weddings! You are gonna hop, skip, jump, booze! And you surely dont wanna trip over those heels and make a mess of yourself!
5. Be money-ready.
Remember to be money-ready! Thats the best thing you could do to yourself.  You dont wanna miss out on the hottest merchandise! Be money-wise, too. Dont buy stuff whcih you dont want!
6. Your trash, your duty.

Dont litter around just because you are busy raving. There are decorated dustbins in every nook and corner of the field, so just make an extra effort to throw trash in trash-cans. Ain't anyone doing that for you.
7. Hey there! Careful!
Don't get your costly accessories to the field. You are gonna shake and twirl, not sit in a corner bragging about those Gucci sunglasses. There's a very high probably of 'Lost but not found'! Just be wise and get cheap stuff instead simply coz losing a single thing would give you heartache.
8. The Ferris Ride.
You dont wanna miss out on sight seeing! Take some wee hours out of your busy day to make it to the giant roller coaster at Coachella. 'LA GRANDE WHEEL', as they call it, is the world's largest transportable ferris wheel and worth going to.
9. Make friends.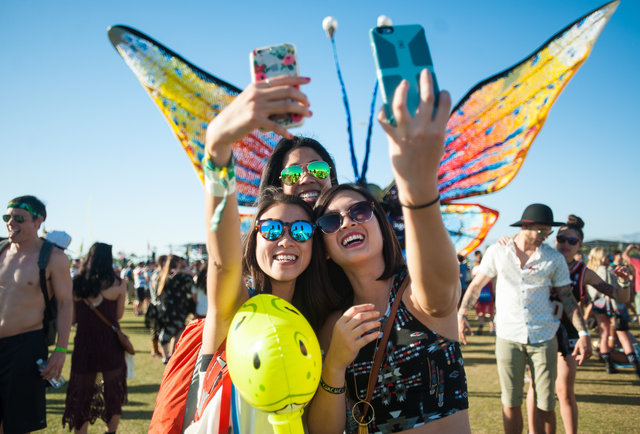 There's nothing better than that! Join in with people, be cordial. More friends guarantee a good time and also ample peace of mind. 
Get in touch
with fellow mates here and make Coachella 2016 an experience to remember.
10. Know your limits.
Party like there's no tomorrow ! Dance like its your last! Basically, do everything, enjoy and make moments to cherish. But, remember not to create havoc or go overboard.
DON'T BE A TORTURE TO YOURSELF AND OTHERS!
We believe you are now armed with good ideas on how to enjoy Coachella.