Lollapalooza is a festival of fun, madness, laughter and excellent music! What makes this festival stand out from all the rest, is one – that you can never be fully prepared for how your life will change, and two – that the rain is inevitable. 😛 Barring these two things, we bring to you a crisp 10 point list of what you should and shouldn't do at the Lollapalooza festival.
1. Do make time to make memories, and have a good time. Don't do it in a cliched manner, being you is the best way to have fun. Even if it means showing up like this – the point is to have fun, just the way you are, even if you are the only octopus hat wearing girl. 🙂 or this horse head person. 😛
2. Don't think that you'll be able to make it from one set to another "easily."
There are buses, and bicycles and uber, but you will not be allowed to bring any personal form of transportation, even if it is as simple as a skateboard. 3. Do take lots of pictures but avoid the usual group selfies and find interesting people to take pictures with/of, like this –
Speaking of which, professional cameras are not allowed, semi professional cameras (think GoPro, point and shoot type ones), phone cameras will be permitted, any professional camera equipment, even so much as a tripod will not be allowed. 4. Do drink and take water, and lots of it. Do go to Chow Town, do eat there, like there's no tomorrow. Don't be shy of the make do on site washrooms though. (you know you'll need it, even though you might think it to be a cringeworthy germfest, it won't be so bad.)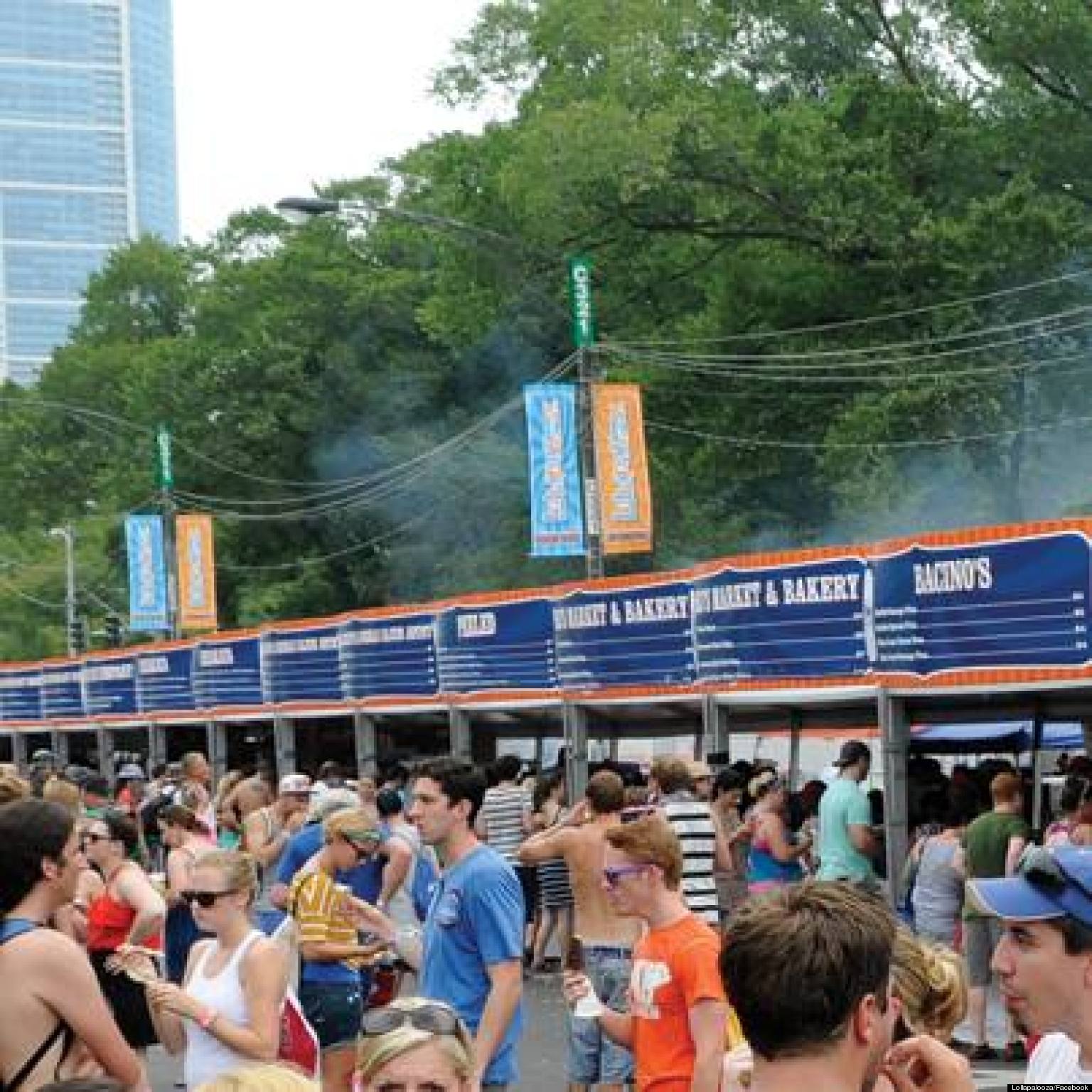 5. Carry only the absolute essentials that you'll need with you, which include a map of sorts, and an extra pair of clothes and shoes (mudslides, mudsliders and rain, enough said.) Besides it's hot enough to get away with daring to bare, however, underwear or swimwear (ladies, bikini tops, sans jackets) are not cool, and only a pull away from being charged for indecency. The reason we say 'absolute essentials' is because bag checks indeed take quite a lot of time, but there's an express line for people who don't have bags (if you're one of the express line people, God bless you, if you're one of the people in the regular queue with just the basics, God bless you even more!)
6. Do wear comfortable shoes, do not wear flip-flops though. With so many people literally stepping on each others' toes, do you really want to risk your toes and flipflops?
7. Do check out the lesser known bands, make new friends, and stay in the loop with the app that Lollapalooza has, which texts you what's on, and where. However, write this in stone if you think you'll forget, whatever you do, don't amble out of the festival grounds if you plan to come back later in the day, re-entry on the same day is not allowed.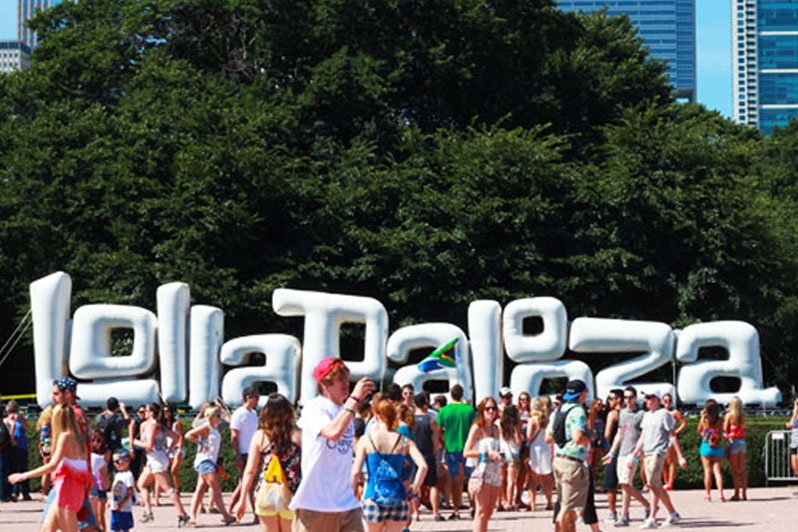 8. Do set up a meeting point with friends, and take walking time into consideration while planning the daily schedule. Don't, however, lose track of what a wonderful feeling spontaneity is.
9. Do be prepared for a rainy day. Don't try to get an umbrella that's fit for a beach, no seriously, they won't let you carry it with you.
10. Do show up early for the performances by your favorite artists, or by bands that made you curious. Chances are there are at least 10,000 more who felt the same way for a band or an artist. Showing up early, (and by early we mean the last half an hour of the set playing before the one you want to see) means you make your way forward as the crowd disbands after the performance. Don't go too close however, if you don't like mosh pit situations or fear semi permanent deafness.
So this was it, the basics of what you should and shouldn't do at the Lollapalooza Festival. Have fun, take pictures, make memories. Until next time, Keep it Musical!