2016 will kick start with a smashing electronic music vibe as the Holy Ship music festival is happening from January 3- 6, in Miami and February 10-6. So pack all your swimsuits and tan lotion because these 3 days will set a rather high benchmark for the rest of your year! We have prepared a list of things you should expect at this year's edition –
Lineup that will make you go "Holy Ship!"
The first weekend will be lead by Kaskade, Dillon Francis, Flosstradamus, & Odesza and supported by a plethora of respected names from Griz to Tommy Trash to AC Slater.  February lineup is lead by the likes of DJ Snake, Chromeo & Porter Robinson alongside a very special RL Grime B2B Baauer set – Tchami, Justin Jay, What So Not, Jauz and many more promise to dominate the stage in support as well.

2. Safety First!
Holy Ship people realize it's important to safeguard travel investments from the unexpected consequences. In addition to the tickets to the festival, you are offered a travel insurance from ITravel. When you add Travel Insurance to your trip, you protect yourself from your policy's effective date through your return home and includes coverage for trip cancellation, trip delay, baggage issues, medical coverage while attending Holy Ship! January. So you can enjoy the booze and bass without any worries. Just don't try the 'Titanic' pose :p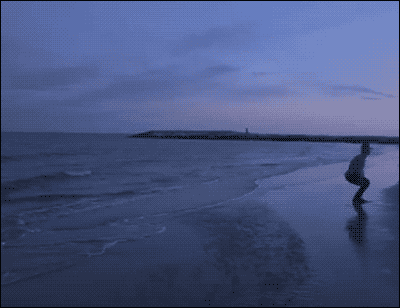 3. Hook-ups
Speaking of protection, let's be honest, we're all adults. In fact, everyone's gotta be 21 or older just to be on board. So it's highly likely, with all these love drugs and alcohol and EDM superstars playing everywhere, someone is gonna get laid. But ladies, don't rely on the fellas. And fellas, shut the fuck up, and put that protection on already. Also, Bring extras for your stupid bros who think with their blood-engorged members. Friends don't let friends have unprotected sex!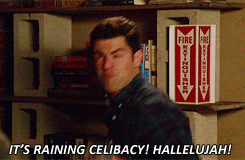 4. Ship Fam
Holy Ship!!! is unlike any other EDM festival, because it breeds a cult-like atmosphere. Some of these people have been on board for every journey. Those already-indoctrinated veterans target newcomers and feed them the Kool-Aid that this is the best weekend of their lives. Et voila! Everyone becomes "Ship Fam." It's like going to summer camp and having a group of friends that you see only once a year. These people are insane, and you will love them.
5. Hell of a weekend
The best part of the weekend is the Sunday's Private Island Party. This is the quintessential Holy Ship! experience. You wait at least an hour in some godforsaken line, but your patience is handsomely rewarded. Everyone looks incredibly sexy in his or her bikinis and swim trunks and the atmosphere is too good to describe. Here's a glimpse of it for you.
There's a hell lot of more that happens at the Holy Ship 2016 but we wouldn't want to spoil the fun by giving you too many details, especially if you're going to be attending it for the first time.
Oh almost forgot, make sure you sign up on muzenly.com and get started with the fun even before the festival commences by connecting with fellow Holy-shippers!