Temple Bar TradFest 2016 is just 2 weeks away from us and we couldn't be more excited. What started out as a niche music festival celebrating the traditional Irish and folk music has now grown to become Ireland's biggest music festival in the last decade. While the journey has been remarkably glorious, TradFest Temple Bar has somehow managed to maintain its strong foothold in folk and traditional music. Unlike any other music festival, the venue isn't just restricted to a single place but constitutes a plethora of historical landmarks in Dublin. Temple Bar TradFest is growing in strength every year and this year will be no exception, if anything it is growing to raise the bar several notches higher. This is what you can expect from this year's edition which is slated for 27th-31st January.
 A special line up
You can guess the magnitude of this festival when we tell you that there are close to 70 events lined up in a span of 4 days. Although it's impossible to be omnipresent for each set of event, we suggest that you do not miss out on these special acts during TradFest2016 – Dougie Mclean – An incredible singer – songwriter and lyricist who is treated as Ireland's national treasure is set to perform at City Hall on 27th January. McLean has performed in a number of festivals all around the world ranging from New York's Carniage Hall to London Festival theater. His unique blend of enchanting root lyrics and instrumental is what the audiences crave for all over the world.
Julie Fowlis – A career spanning 10 years accompanied by several awards and worldwide acclaim, Julie Fowlis intoxicating voice sets her apart from any other musician in Ireland. She is world famous for her song 'Touch the sky' from Disney's Oscar nominated film – Brave. She has collaborated with several international artists like  Nicola Benedetti,  Aled Jones,  Grammy-Award winning James Taylor and Mary Chapin Carpenter.
Duke Special – You may be familiar with his platinum album – 'Songs from the deep forest' or the hist single 'Frewheel' which topped the charts for a while. Anyone who has followed the work of this incredible artist will acknowledge the cultural breadth of his work. It'll be a pleasure to watch him perform live on January 30th at St. Michan's Church.
 A colony of stages
TraFest isn't geographically limited to a single venue in the outskirts of the city, its chosen venues range from a variety of historical landmarks which rhyme with the theme of this festival. A few of them for example are – City Hall – A dome shaped hall with a grand central entrance and supported by 12 columns, City Hall is an exquiste example of the Georgian architecture for which Dublin is renowned.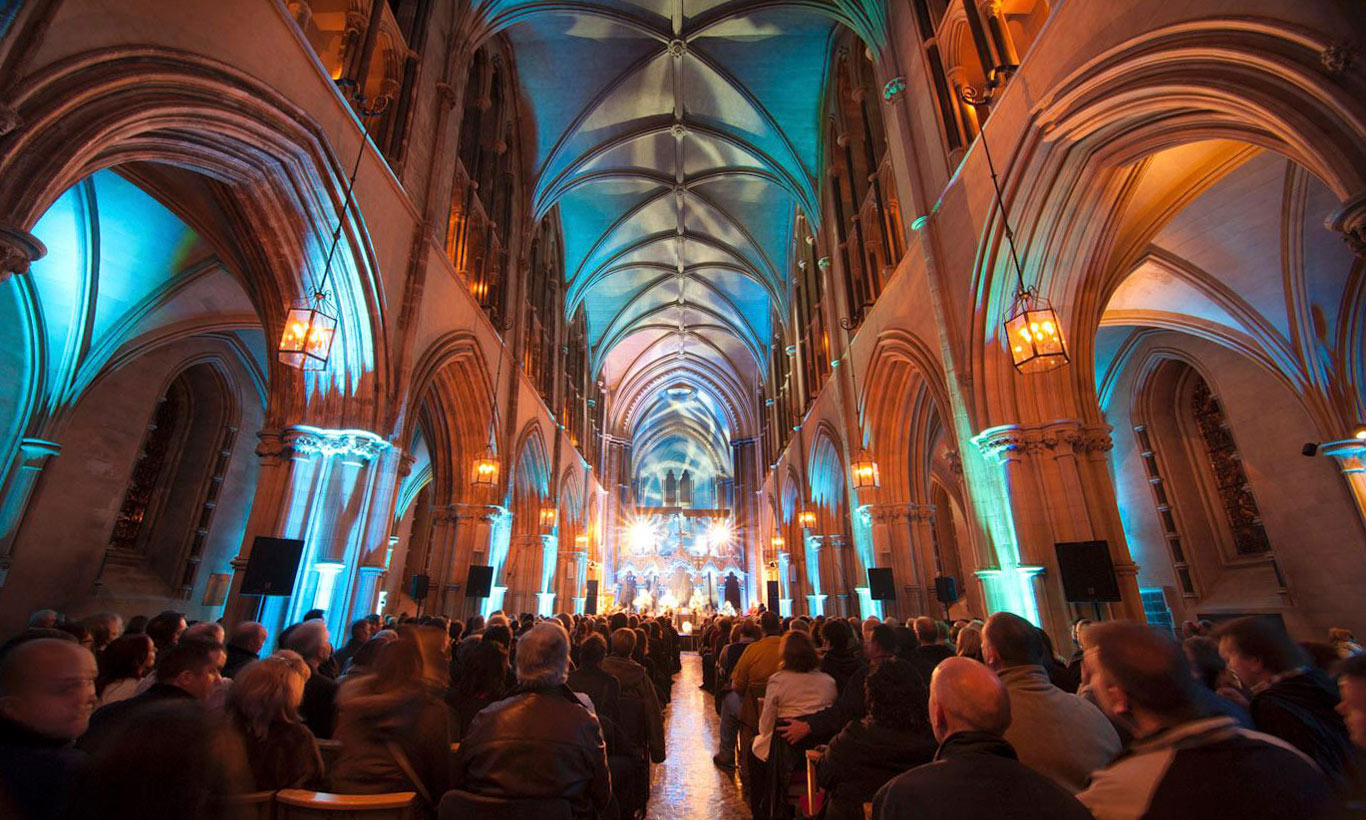 Dublin Castle – Printworks at Dublin castle is the latest addition to the string of venues where the festival takes place. Dublin castle is the nucleus of Irish history and is the most significant landmarks in the city. Undoubtedly it is one of the best suited places to experience live music.
The Button factory – A relatively new venue on the block, Button factory has hosted innumerable live concerts since its inception. What it lacks in its history it makes up for in its world class ambiance.
'A Festival showcasing the full spectrum of of traditional and folk music in some of Dublin City's most unique venues. Feel every note….'
If you're planning to be a part of this cultural extravaganza we suggest that you start prepping right now by connecting with other festive goers here.