The Udaipur World Music festival has become the latest buzz talk since its announcement.
Touted to be a dynamic cultural and musical festival it welcomes world renowned artists as well as local Indian artists to showcase their culture over a two day musical affair!
Initiated and Conceptualised by SEHER, the event is also supported by Hindustan Zinc and World Cement whose presence is most prominent in every cultural event in Rajasthan!
SEHER has introduced for the Indian public festivals such as Ananya , Bhakti Utsav, South Asian Bands Festival among many others, while promoting the traditional, Classical Arts and artists from across the diverse regions of India and the World. Seher has also been part of the cultural events during VVIP visits to India, including the visits by US President Barack Obama and his entourage both in 2010 and in January 2015.
With such awesome people backing it, Udaipur Music Festival definitely promises to be slightly different from your average, regular music festival –
One of Its Kind –
Udaipur World Music Festival is a one of its kind multi genre and multi venue music festival which is set to happen in the magical city of Udaipur in Rajasthan!
It is the first time that such an event has been conceptualised in India, which is exactly why there's so much buzz around this cultural extravaganza!
This city wide music festival brings together international artists from more than 100 countries like Spain, Venezuela , France and India.
Be it Sufi Sangeet or Country music, there is an artist for every kind of music lover.
Vision –
The sole purpose of this festival is to become an unparalleled destination for all genres of music lovers in South Asia cutting across all age barriers. Just like an all you can eat buffet, Udaipur World Music Festival will have ample amount of quality music to pleasure your ear nodes for 2 days
Be it trance, EDM or Sufi music, there is not a single gig you would want to miss.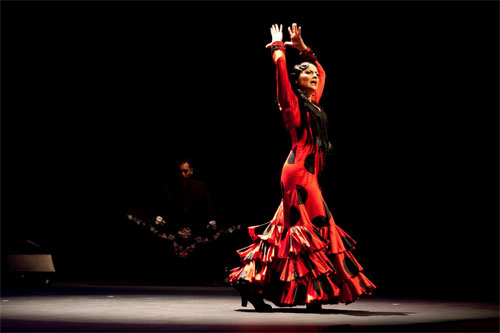 Line Up –
This year's lineup will see the likes of world renowned artists like Camhino – A Portuguese artist who will be performing for the first time in India.
Other famous artists include –  Dobet Gnahore (Grammy Award Winner), Sonam Kalra, Saharan Soulum  and others.
Rest assured that this 2 day event will include the cream of international artists who will perform for the sole purpose of celebrating world peace and for your endless entertainment, of course! 😉
Day 1 will guarantee entertainment with one of the most popular Fusion Rock Bands of India – The Raghu Dixit Project.
While Papon and East India Company will conclude the event on 14th Feb, 2016.
Free Entry –
Wait, what? So you're telling me there are going to be artists performing from all across the globe including 'East India Company' and I don't have to pay a single penny? Yes, that's exactly what we're telling you! So no need to log on to websites and book expensive tickets that cost a fortune, simply be present at the venue! You just have to make travel arrangements and find a buddy who is willing to accompany you to this amazing festival! If you don't have either, we are here to sort that out for you. Yes, Muzenly is proud to be the official Connect partner for the first edition of Udaipur World Music Festival. Use our connect  feature and find fellow music fanantics who are going to attend this festival. This will ensure that you're not all by your lonesome. You can even carpool, share accommodation etc. in case you find someone from your own city! Happy connecting! 🙂